COMPLETE SOLID SURFACE REFINISHING

Cell # 336-978-0699     Bryan Dix- Owner

Office # 336-778-0578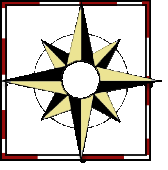 Countertops and Crock Pots.  They do not mix.

  Lots of people love to cook with crock pots, rice cookers, electric skillets, griddles, and other types of electric cookers that are designed for use on counter tops. While these are very convenient items for slow cooking, they are also very often the culprit in a lot of cracks in expensive Corian and other types of solid surface counter tops.

  As a solid surface repair expert I have repaired hundreds of counter top cracks that were directly caused by the use of these convenient yet potentially harmful items. That being said, don't go throw your cookers out the door. Simply take some precautions and you can keep on cooking.

  My personal rule of thumb for protecting my solid surfaces at home from heat damage is this. If I can't hold the hot item in my hand without it burning me then I will not put it directly on my counter top.

  If you are going to use any electric cooker on your counter top then you need to protect the counter top surface from the heat by using a cutting board or trivet that the counter top fabricator provides. If your fabricator did not provide you with at least one cutting board or trivet then you need to go and purchase your own. In most cases, a fabricator will provide you with this at the time of installation. Often times though, someone may have purchased a home that has had the solid surface counter tops for a while before the home was purchased. Usually in this case the cutting boards have moved out with the previous homeowners. People love their cutting boards and they usually take them when they move.

  It is very important to note that a trivet or cutting board that sits flat on the counter top and has no air flow under it is just as bad as using no trivet at all. If you go and purchase your own board you should put small bumper feet on the bottom of the board. A simple clearance of about 1/4" is sufficient to provide air flow between the cutting board and the counter top. Also, I am not a big fan of those thin little glass composite cutting boards, at least not for heat protection.

  It is also important to note that a cloth potholder sitting on the counter top is not enough protection either. They are fine for putting hot pots that will cool fairly quickly but even then I would double them up, just out of an abundance of caution. Never use a pot holder as the only heat protection for any plug in heat producing gadgets because they are not enough protection and that would also create a fire hazard.

  Your counter tops were expensive and they are durable and high quality. They are not indestructible though and with just a little precaution they can last and be beautiful for a lifetime. On the bright side though, you made a very intelligent choice by using solid surface counter tops because they can always be repaired if they get damaged, unlike some other types of counter tops.

COMPLETE SOLID SURFACE REFINISHING

Cell # 336-978-0699     Bryan Dix- Owner

Office # 336-778-0578

  Breaking out the crock pot for a long day of simmering can lead to a world of hurt for your Corian or other solid surface countertop. Take the appropriate steps and avoid a sizable repair bill.