COMPLETE SOLID SURFACE REFINISHING

             Serving all of North Carolina 

Cell # 336-978-0699   Bryan Dix- Owner

Office # 336-778-0578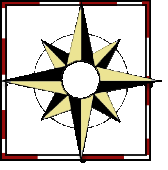 Countertops and Crock Pots.  They do not mix.

Breaking out the crock pot for a long day of simmering can lead to a world of hurt for your Corian or other solid surface countertop. Take the appropriate steps and avoid a sizable repair bill.

So Your Expensive Countertop is Cracked?  Don't Panic.

You spent a good chunk of change purchasing your Corian countertops and now they have a crack. Don't get too bent out of shape, they can be repaired beautifully.

Solid Surface Material - The Effects of Lighting.

It looks different in some light than it does in others, but everything does. Corian and other solid surfaces can look very different at different times of the day. That's normal.

Crock Pots - Do You Put Yours Directly on Your Solid Surface Countertop?

Crock Pots on solid surface countertops are always a bad idea. Just think about it. It's hot, very hot.

COMPLETE SOLID SURFACE REFINISHING

             Serving all of North Carolina 

Cell # 336-978-0699   Bryan Dix- Owner

Office # 336-778-0578